As you make decisions about what social media tools you should use to reach your audience, one of the keys to consider is whether a particular tool has a growing audience or is falling out of vogue. It's safe to choose Facebook these days, and there is still a growing audience on Twitter, but you wouldn't want to choose to build an audience on an outdated service like MySpace, for instance.
When it comes to new social media tools, one of the fastest growing sites for sharing visual information is Instagram. This photo-sharing site offers easy ways to use the camera on your mobile phone along with the available filters built into the Instagram app to create a personal or business presence on the Web.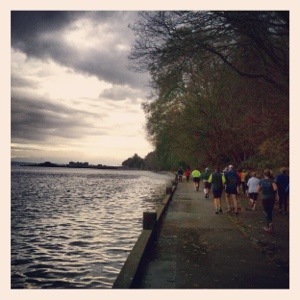 I took the photo above while doing a trail run yesterday in nearby Point Defiance Park in Tacoma, Washington. It is one of a few hundred photos that live on my Instagram feed.
A business can create its own Instagram feed to highlight its products or people, to do promotions of holiday sales or just about any other purpose that would benefit from a highly visual communication method. In fact, the content you create on Instagram is easy to use across a number of social media tools. But remember that, just as it is with most social media, you need to build an audience before you can expect a new presence on something like Instagram will grow into a truly useful communications platform in and of itself.
Are you already using Instagram to promote your business, government or ideas? I would love to hear about your experiences so far. Just reply to this post below.